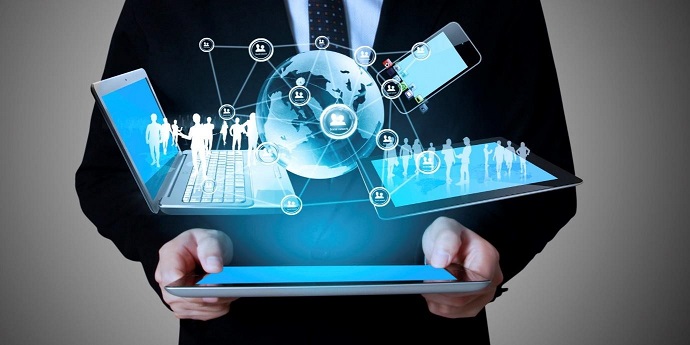 What is Interaction?
An occasion when two or more people or things communicate with or react to each other: Interaction has been one of the core reason for evolutions of life forms. Every interaction between different species led to the discovery of new objectives. In fact, humans have always worked towards easing the means to interact. The earliest humans developed sign language and later on sounds and syllables to develop languages for the ease of interaction between each other.
Since the Internet/ World Wide Web was created the world became a smaller place to live in and brought humans even more close to each other and easier to interact with. Now every technology, every business is in the reach of our fingertips and the only thing limiting us is our Imagination.
This immense plethora of information is a boon but also a curse as our attention span has become shorter and shorter. With businesses using Social media, search engines, and every form of digital medium, the next step forward to capture attention is by augmented reality and by personalizing the way you interact with your customer. Businesses which are big, medium or small, be it in any sector from finance to mechanical are increasingly resorting to give a personal experience of their services to capture more clientele and to have a loyal following. Businesses can easily and directly interact with their clients and create a user experience catering to their needs. Bespoke solution are not always the best solution unless they are made robust and intimate which stand the test of time. To be noticed, you have to be different and tap into a feeling that makes you stand out and be remembered.
Now the big question arises, how do you do this?
This is where Interactive Imagination comes in. We provide solutions through Interactive Exhibits. Capture attention on the services you provide by creating an experience where your Client can engage with your business, know the services you provide in a fun and interactive way, capture attention and increase your publicity.
The services provided by Interactive Imagination are…
Objects to trigger events, video playing lights moving or color changing sounds or more kinetics, mechatronics.

Displays in shop windows to react to passers-by.

Convert shop windows into data capture devices,

opportunities

to convert that gaze into a sale.

Video screens triggered by a passer-by touching a display or picking up an item on display (shoes, bags, perfumes, even a champagne bottle).

Interactive Imagination converts any surface, any shopper's face, or body gesture into a trigger.

We can move displays or create a sound field with

lights

show. Wow...the customer with delight.

We also project a hologram that appears to float in space that

represents

your services or products.
Why? Because we help businesses to convert potential into sales and increased revenue.
Interactive Imagination provides bespoke solutions for your business whether you are looking for a small website to increase your web presence or exhibits to increase your business presence and Client experience.
Companies today are resorting to providing the whole package of client experience where they not only get what their requirement are, as also an experience to remember which puts your business to stand up in front of the competition.