Improving Visitor Experience with Interactive Imagination
As a nation we are obsessed with audio visual entertainment. Since TV became common place in our homes, big boxy televisions have developed into the ultra-flat screen TVs of today. Now it's not uncommon to have a flat screen TV in an office, a reception area, a retail store, in fact almost anywhere.
But now, we want more…!
We want to interact and engage with technology, not just watch it.
Interactive technology is popping up in more and more places. We are used to seeing new and innovative ways to interact with brands. The possibilities to make use of the technology really are endless, so coming up with that great idea can often be the hardest part. Here we've identified some of the most exciting examples in retail, showing how the technology can be used to attract interest, increase dwell time and improve conversions.
Interactive Imagination to ATTRACT INTEREST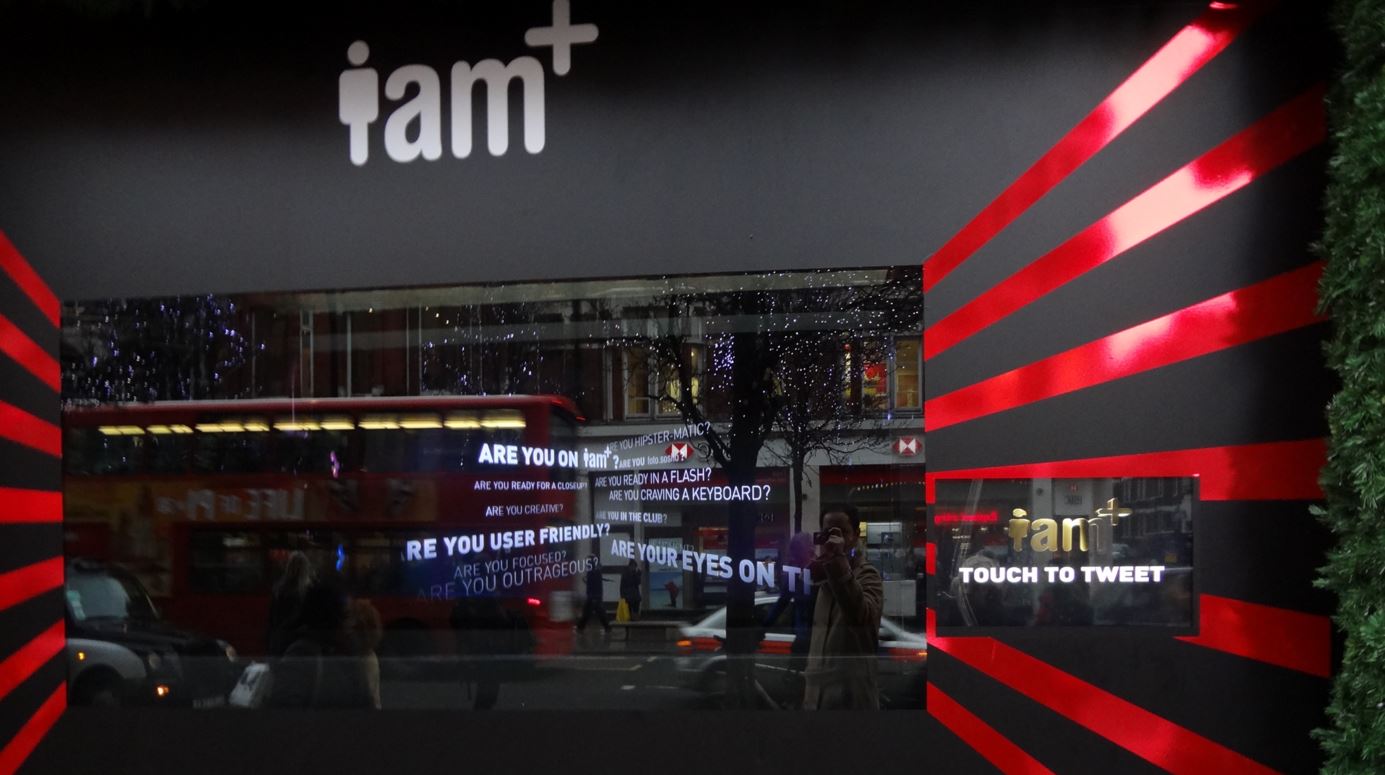 To build excitement and drive sales for the new Iam+ iPhone camera, Interactive Imagination created an interactive display housed in a shop window of Selfridges, Oxford Street. The display showed a live interactive twitter feed, the public on the street were encouraged to input their twitter details using the touch film on the shop window. As you can imagine, social noise around the Iam+ iPhone product launch went through the roof!
Interactive Imagination to INCREASE DWELL TIME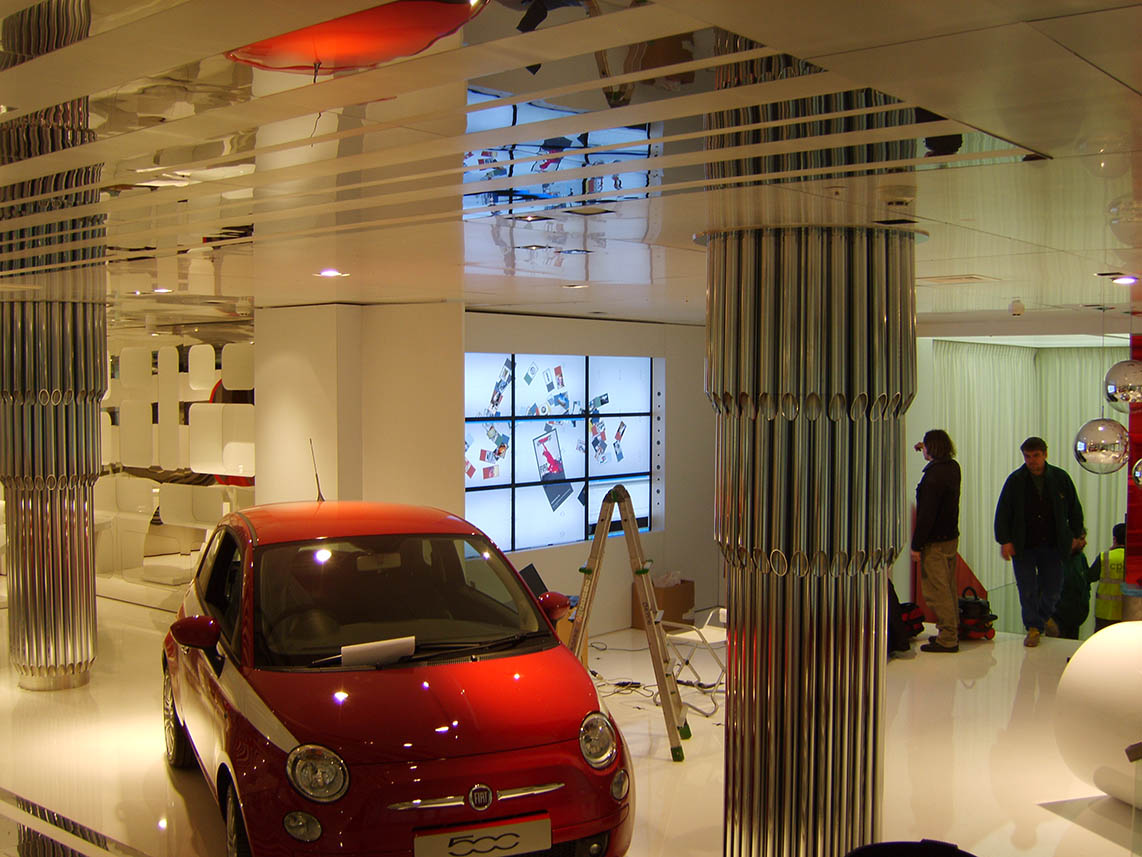 Fiat have introduced an interactive wall in their concept store in Wigmore Street. The interactive computer wall mimics the popular sci-fi film "Minority Report" with its use of Infrared sensors. It allows visitors to manipulate images on the wall in real time using only hand gestures as an interface. Words and images used in the display have been specifically chosen to enhance the fiat brand experience.
Interactive Imagination to IMPROVE CONVERSIONS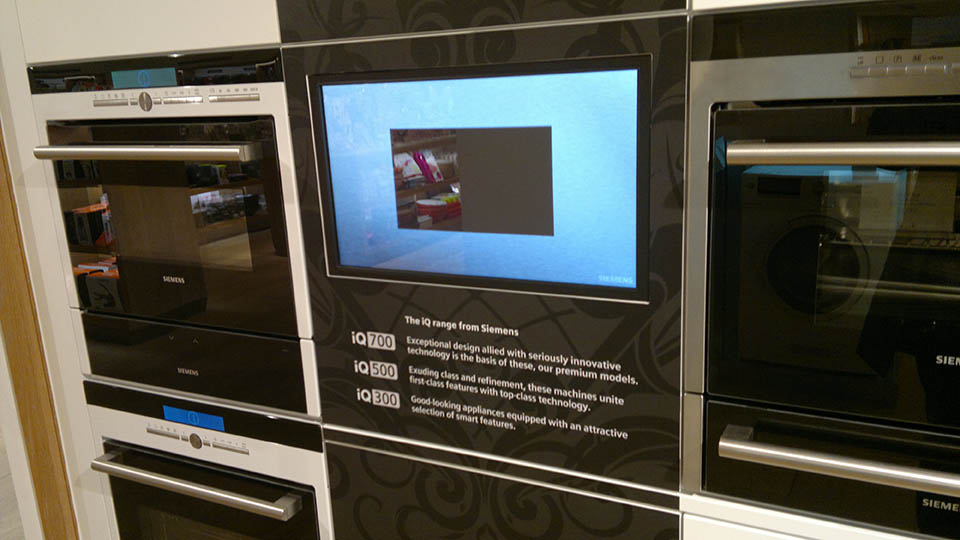 Another example of how interactive technology has been used in retail is a solution that we created for Siemens. The interactive presentation allowed consumers to receive a review of their own energy consumption and be given advice on how they could same money with Siemens through their wide range of appliances.
As we said previously, the possibilities really are endless! Being able to create interactive experiences for customers and visitors will not only improve their experience, but will lead to improved engagement levels and conversion rates.
And let's face it, it's fun!
Imagine what interactive imagination could do for you….
Back To Media