Industry Museum - Label Printer
Museums & Visitor Attraction
The Industry Museum in Horsens Denmark were looking for a new interactive exhibit that would help improve visitor engagement while emphasising Denmark's industrial history. In this regard we worked closely with the museum to create a unique bespoke touch screen exhibit that will facilitate visitors to create their own personalised adhesive product labels based on template designs from famous Danish brands.
We worked with Brady an international designer and manufacturer of industrial label printers, to assist us in selecting the most suitable product that would meet all our and the museums requirements. After consulting and deliberating with the museum and Brady we opted to selecting the BradyJet J2000 inkjet printer which is paired with a continuous vinyl aggressive adhesive tape provided by Brady (EU standard for safety identification and hazard communication identification).
The touch screen exhibit was designed to be easy to use, and intuitive suitable for all age ranges. By utilising popular label templates we included 70+ graphics that visitors can use to personalise their own label design. We incorporated the standard multi-touch controls into the exhibit to work seamlessly with the users touch gestures (Pan, pinch and rotate). At the museums request we also incorporated a lockout timer to prevent wastage, as the printer is designed for industry use the museum didn't want the visitors to be printing off 10 labels in a minute.
Photos courtesy of: Destination Kystlandet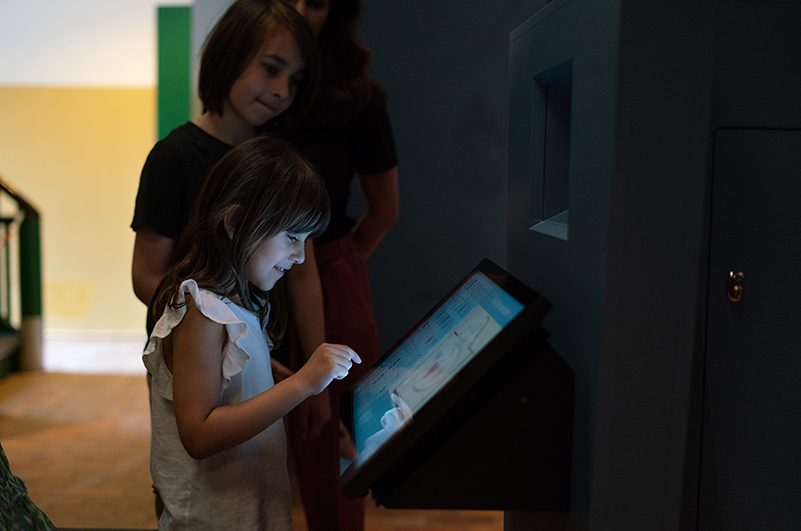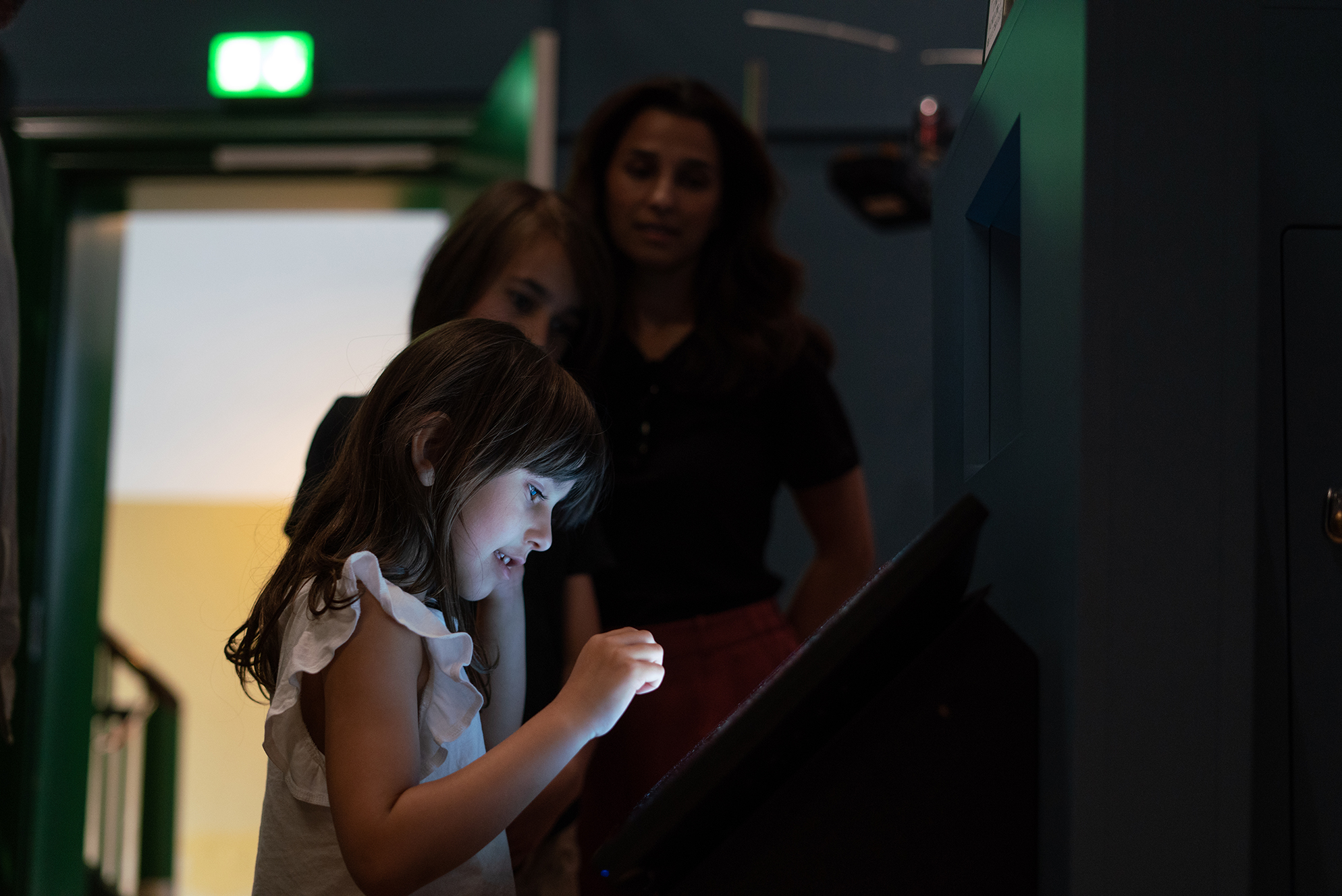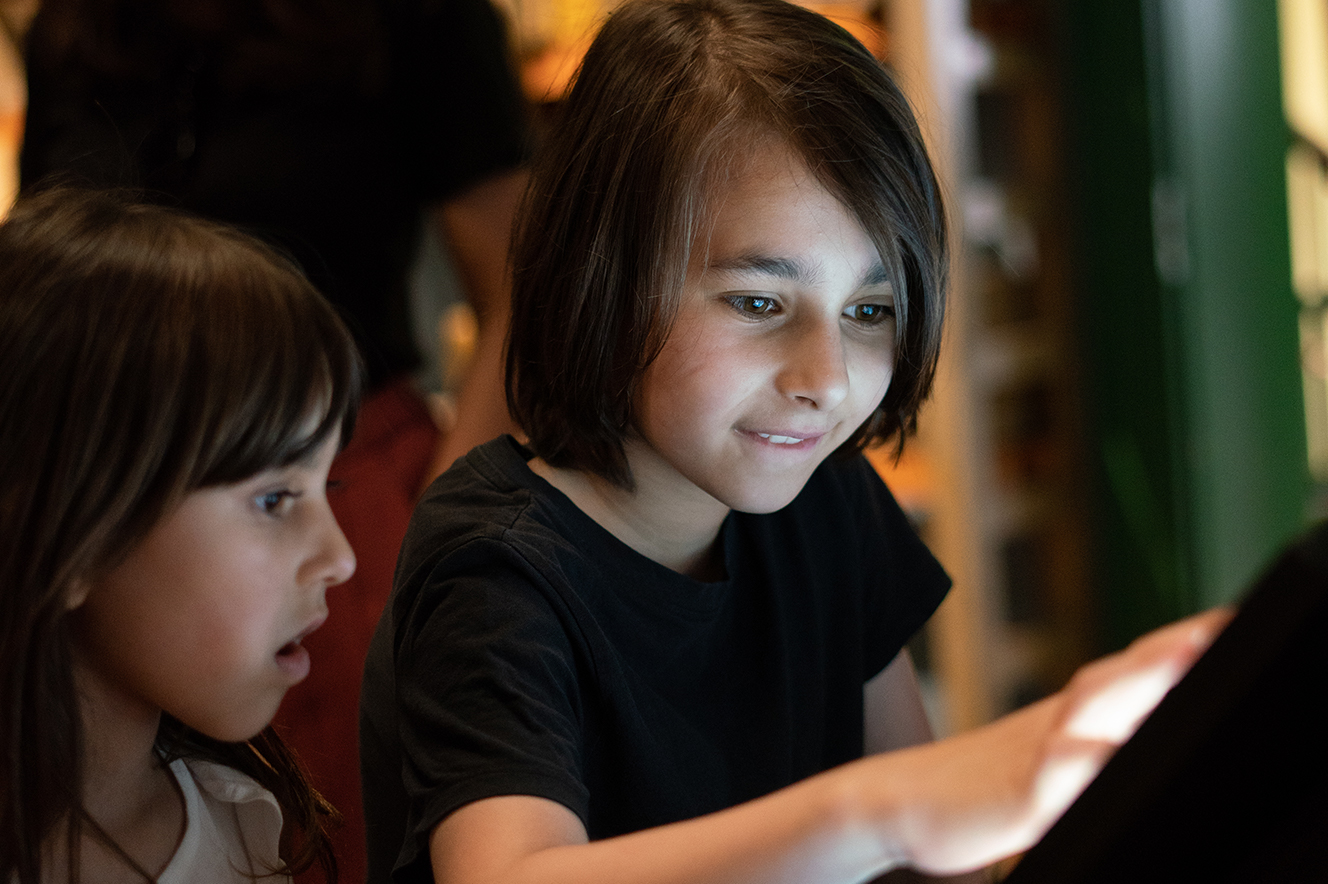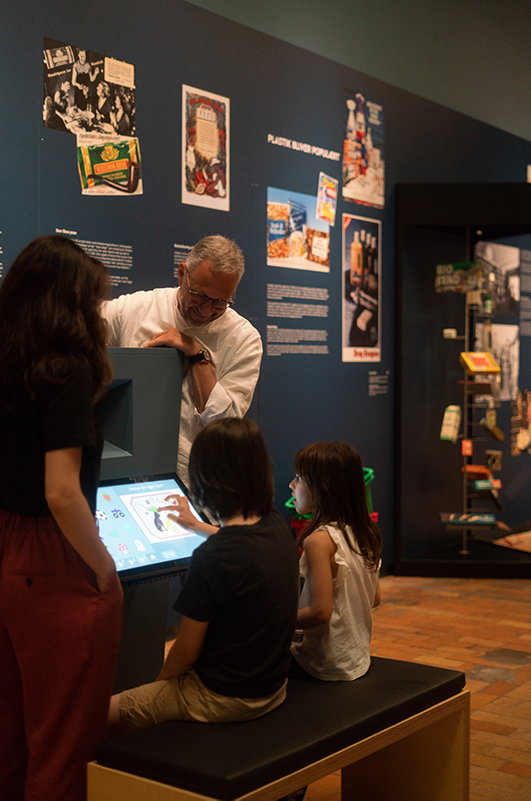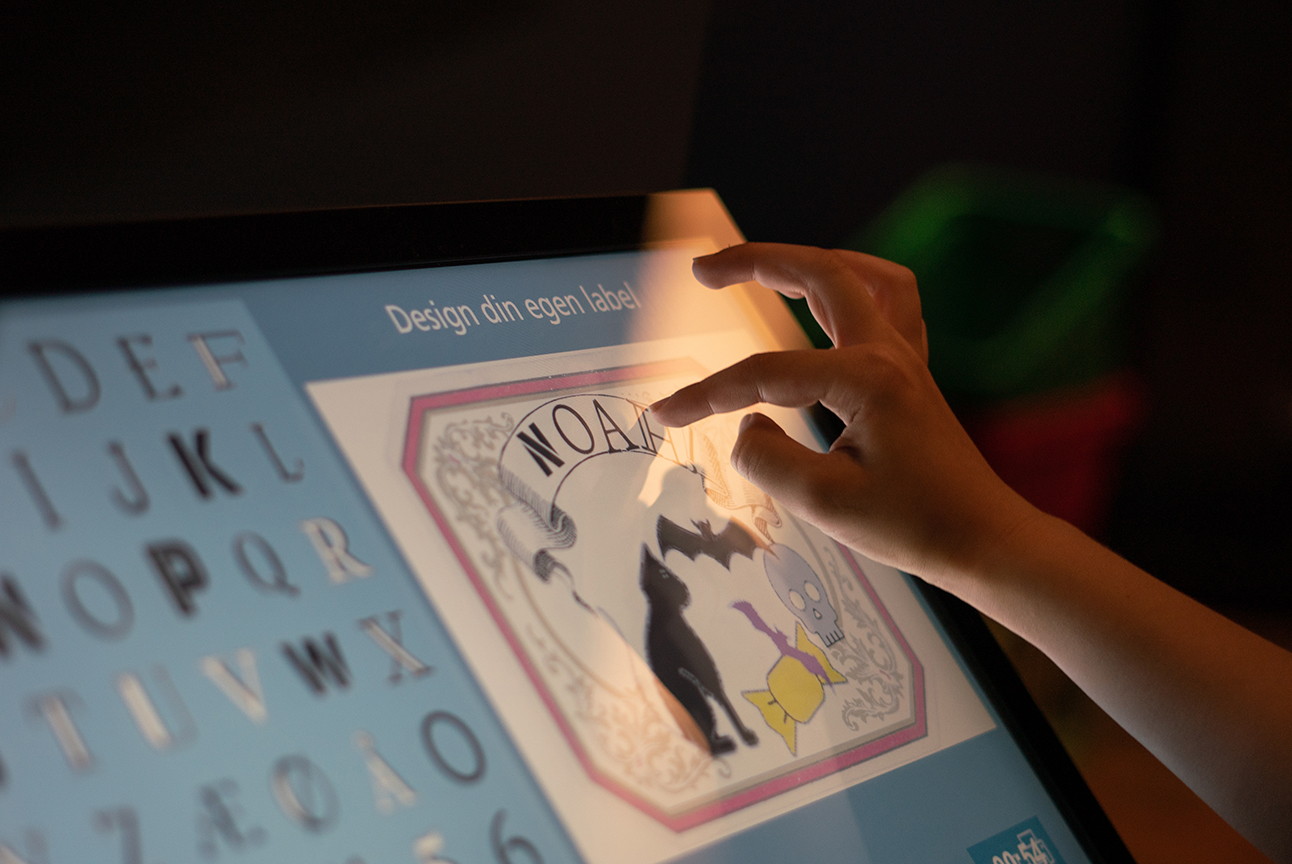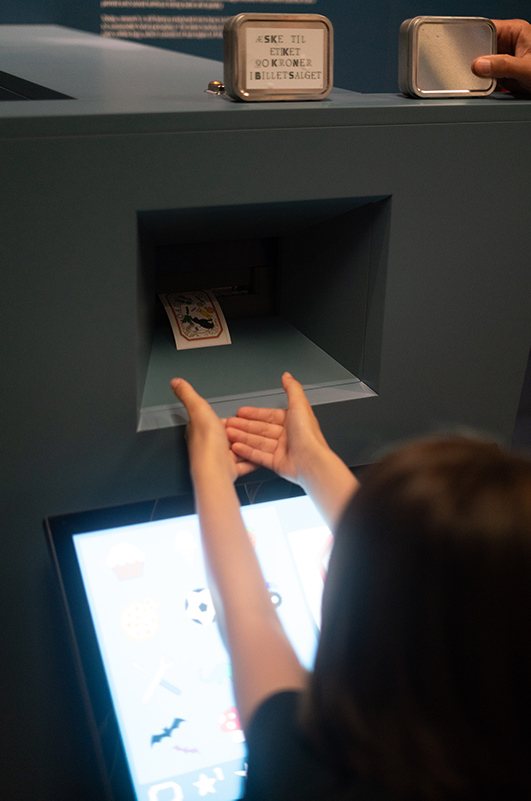 Back To Museums & Visitor Attraction Exhibits