Supreme Court - Be a Justice
Museums & Visitor Attraction
An exciting and engaging exhibit that puts the user into the shoes of a justice at the Supreme Court. Featuring two beautiful HD touch screens, attractive and accessible graphics and easy to use controls, this exhibit is very popular and fun to use while providing educational value.
Users can select from a range of case studies that are part of a carousel that is constantly moving. They can accelerate the carousel selection or change its direction by swiping left or right. Users are also invited to use the left and right buttons if they prefer.
Once a case is selected, the user follows the journey of the case from the overview to issues being discussed and what laws are involved with each case. Eventually the user will make their own decision as though they were a fellow justice of the court, and they will find out how their decision matches up with the other justice's.
This system comes complete with a full backend content management system which makes updating the exhibit easy for anyone regardless of technical ability. Now the curators of the exhibit have been empowered to drive their exhibit on their own terms without the huge financial overhead of new graphics and programming for each small change.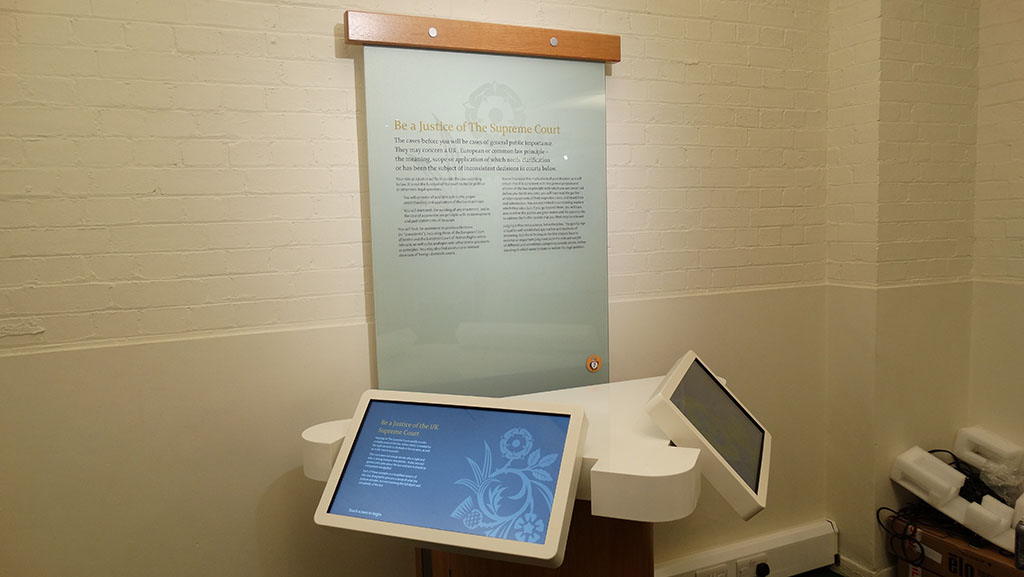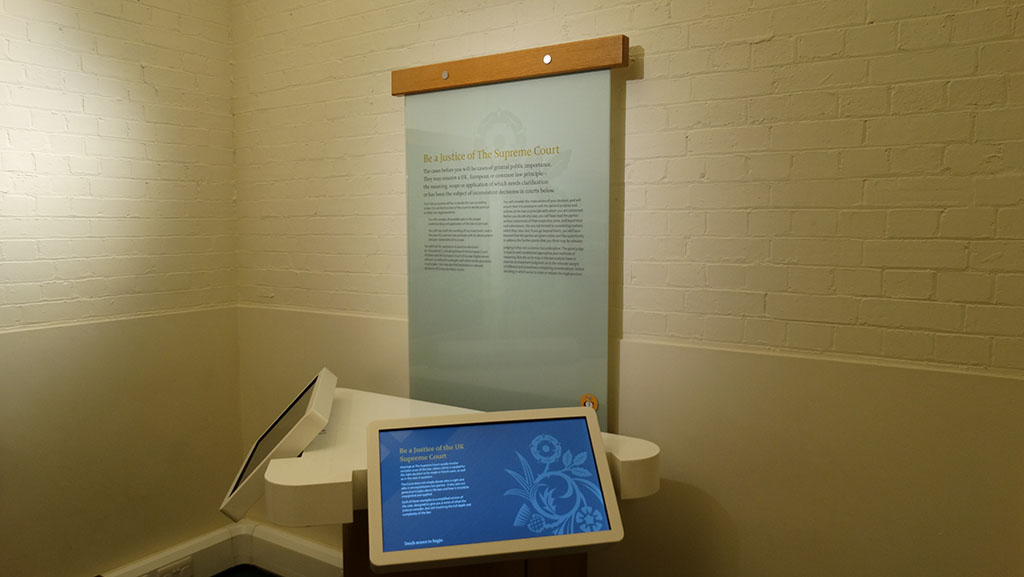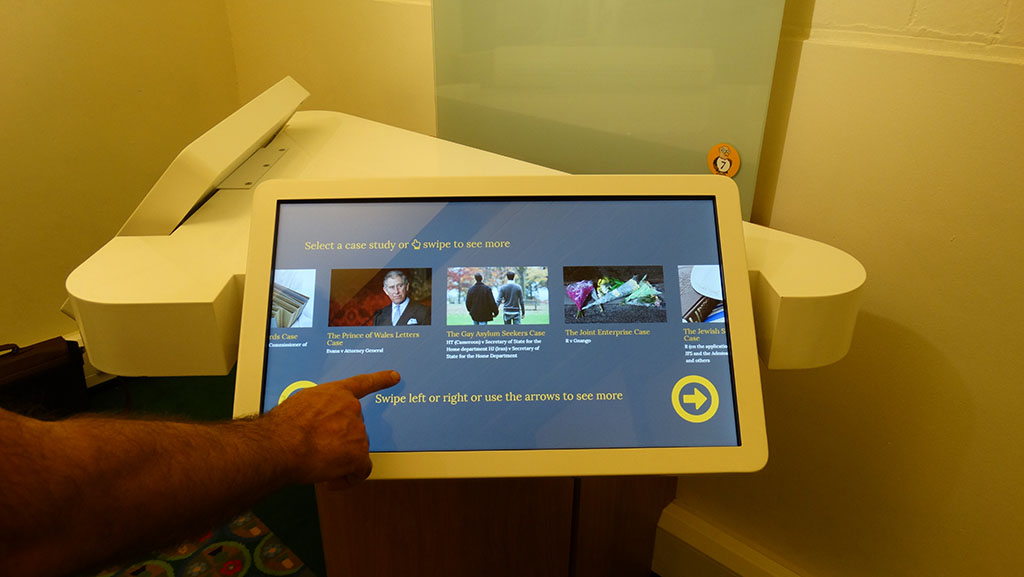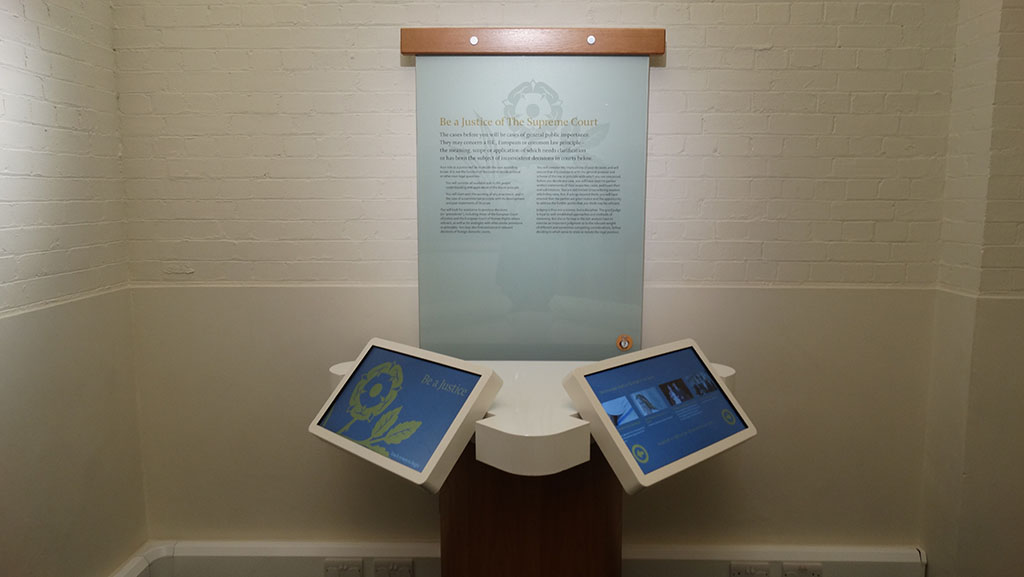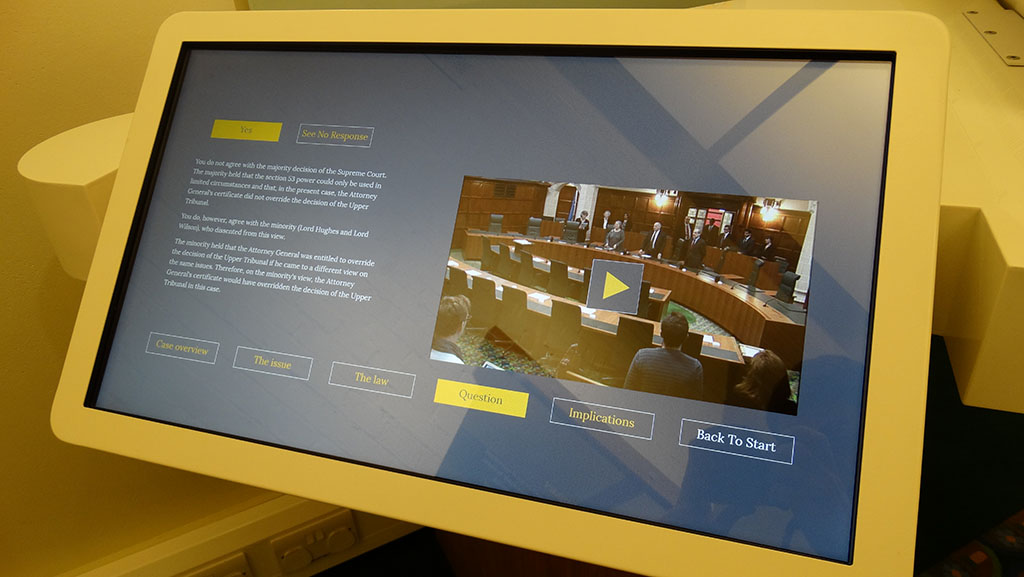 Back To Museums & Visitor Attraction Exhibits