Wellcome Collection - Electricity: Spark of Life Exhibition
Museums & Visitor Attraction
Interactive Imagination were commissioned by the Wellcome Collection, London to animate and illuminate a substantial kinetic sculpture by French artist resident in New York. Origami birds and frogs were by Camille Henrot.
The concept was based on the Victorian Zoetrope, an early form of cartoon animation.
This large cylindrical sculpture was some 1.5m across and over 2.5m tall and was required to rotate, but objects attached to the outside of the drum had to appear stationary after a short run up time.
In order to achieve this, a very large specialist motor and coupling were combined with a sophisticated motor drive and timers that kept the drum spinning at a constant velocity. Synchronised LEDs were driven at a fixed flash rate to make the objects on the drum appear to be frozen in space.
Due to the artist not having any technical expertise and little support for actually animating the exhibit, we undertook significant remedial work to ensure that it was open and ready for the public in 72 hours. Within that time we created a completely new control system to animate the exhibit which included installing a new motor with sufficient torque that would be able to drive the drum system without any mechanical issues for extended periods of time.
Interactive imagination constructed custom metalwork and designed electromechanical components to guarantee reliable performance of the sculpture.
Safety features were added such as emergency stop, torque limiting and background lighting in the idle state of the drum. In addition the large drum was mounted on heavy duty ball race wheels to reduce friction.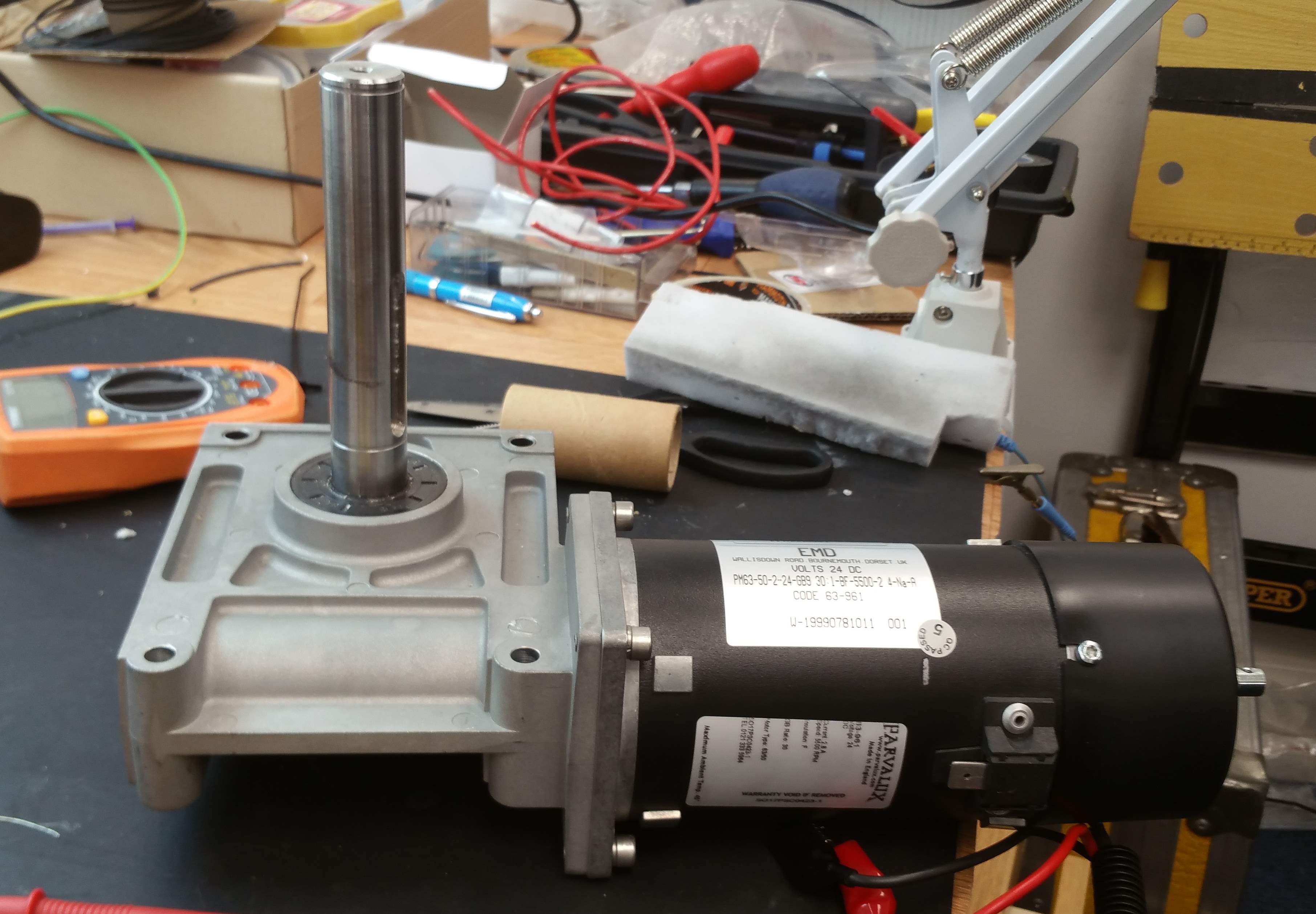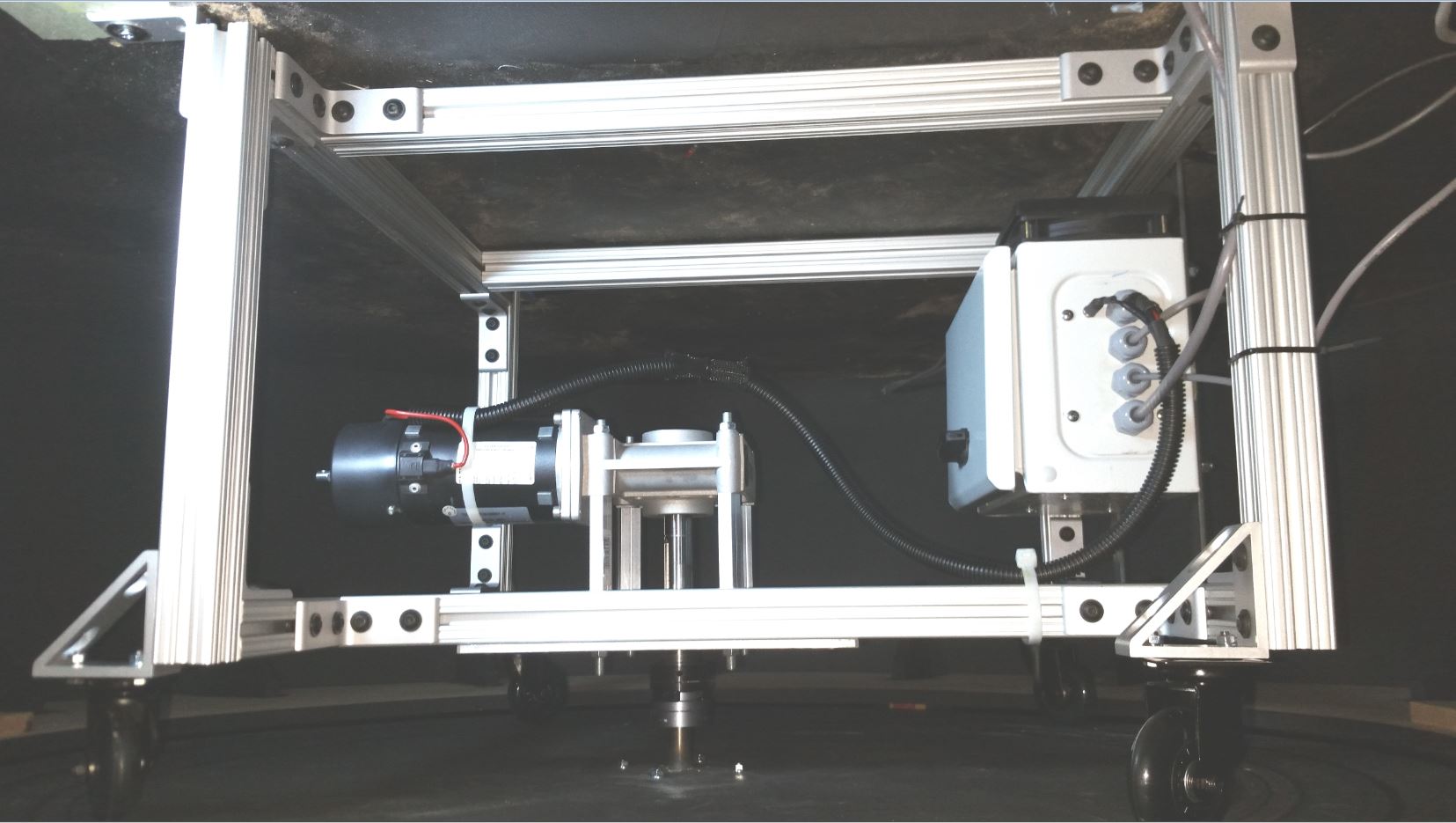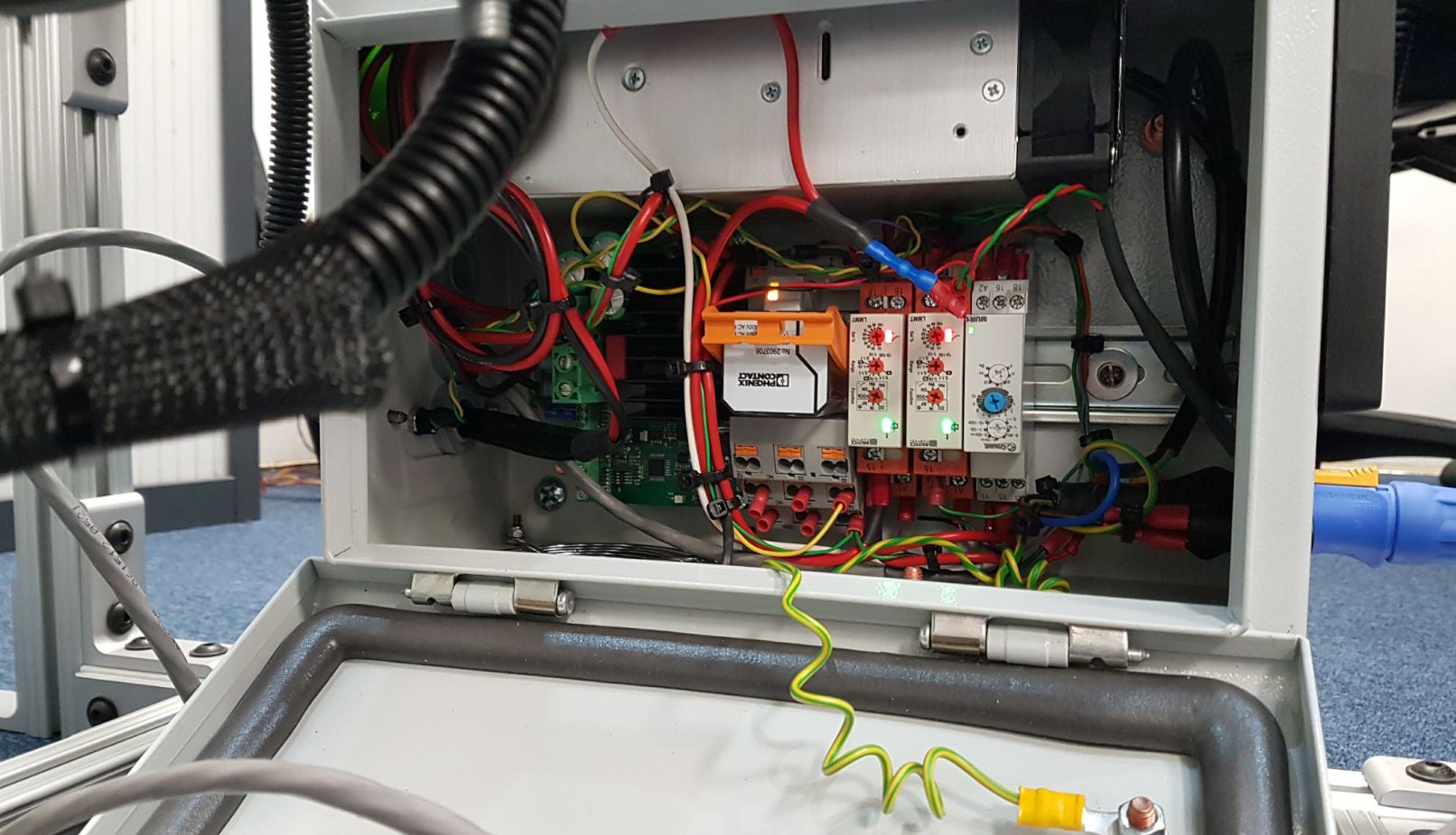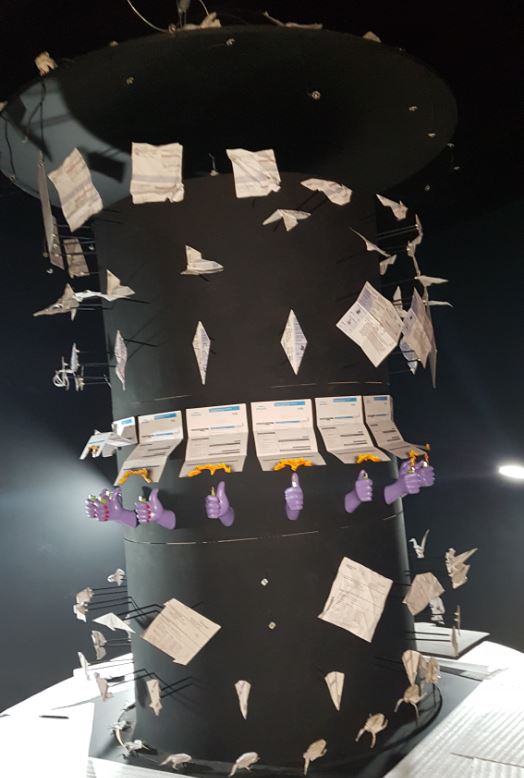 Back To Museums & Visitor Attraction Exhibits